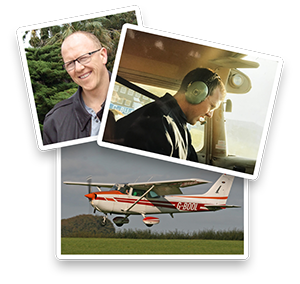 Dear visitor,
Thank you for visiting my site. As you can probably tell, I am a linguist who is into aviation communication. This is reflected in my doctoral research where I am trying to find out if native speakers can employ communication accommodation strategies when interacting over the radio in order to safeguard successful communication and, of course, mitigate against accidents. I am also a pilot myself and so I understand the challenges from both perspectives.
I hope you find what you are looking for here, if not, please drop me a line as I am always happy to hear from people.
In the meantime, if you're a pilot, an air traffic controller or a member of ground crew who uses English to speak over the radio then please, spare a minute or two to take my survey: https://www.surveymonkey.com/r/KLZ3B2T
Thanks again for your visit and maybe I'll hear from you.
Kindest regards,
Tyrone Bishop, M.A.

WhatsApp: +44 7950 72 62 46
Skype: tyronebishop
Email: [email protected]